FREE Estimates 24hrs a day with NO Obligation
Click here to visit our Blog or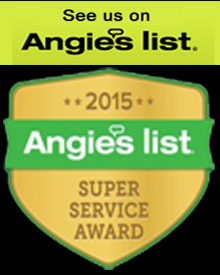 When a water disaster strikes, Water Damage Cleaning Philadelphia can be at your home or business within 45 minutes, 24-hours a day-365 days a year. Experienced, certified and insured specialists (all of whom have passed extensive background checks) handle all residential and commercial needs from attic to basement. Water Damage Cleaning Philadelphia provides the best services with hassle free billing and the best pricing in the industry where your insurance company can be billed directly! Whether it be a Flooded Basement, Burst Pipes, Fire and/or Smoke Damage, Water Damage Restoration, Sewage Overflow or Commercial Water Extraction, Water Damage Cleaning Philadelphia offers the dependable competent and personalized service expected!

BBB Accredited Business


Member of the IICRC


An EPA Certified Firm


Certified Water Damage Specialists


Certified Carpet and Upholstery Specialists


Certified Cleaning and Water Damage Experts

In addition to water damage, we specialize in mud, sewage, and solid waste spills/cleanup; mold and mildew removal; and other natural disaster damage cleaning, remediation, restoration, and repairs.
Call Now - 1-215-657-2208
Water damage is among the most common causes of homeowner headaches. Water can creep into hidden spaces of your property, allowing bacteria and mold to gradually accumulate- putting your family at risk! Flooding of basements, crawlspaces, and other rooms require serious attention to ensure that water is extracted in a timely manner, and for all wet areas to be dried and treated, to minimize lasting water damage effects. A quick response can help significantly reduce restoration costs and minimize further property damage.

Having your home flood or having your life affected by fire can be the most terrifying thing you will ever experience. We have years of experience helping people like you reclaim their lives and make sense out of the madness. Trust us to use technology and every tool and method available to fix your water damage, smoke damage, flood damage or mold damage. We use the most up-to-date methods to make sure that your home gets back to normal quickly.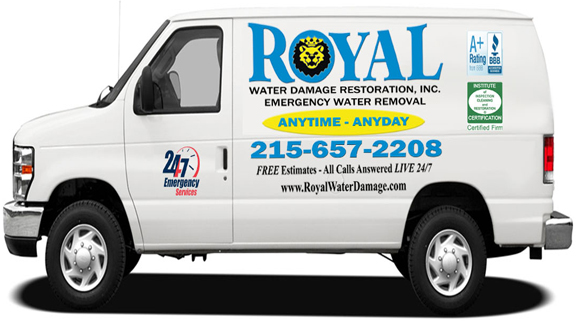 Water Removal and Cleaning - Experiencing a flood is a devastating event. The quality of the cleanup and restoration service you use can mean the difference between saving valuable possessions and losing them. All of our technicians truly care and will help you not only repair property damage, but also help you salvage any possessions that may have been damaged in the flood.
Call 1-215-657-2208 so our licensed flood and water damage restoration technicians can repair your home and property now.
Damage Repair - Repairing water damage means more than simply extracting the water and airing out the space. We ensure that after all excess water is extracted, professional sanitation and deodorization techniques are used to decontaminate the affected areas using state-of-the-art equipment. We offer emergency water extraction to stop the leak and repair flood damage fast.
Emergency Flood Damage Service - Forget about the other water extraction companies; when you need flood water extraction done right and done now, there is only one number you need to call - 1-215-657-2208. We can have technicians to your house in 45 minutes or less - give us a call today. We offer free estimates! Remember - We are a full service company; offering fire and water restoration , sewage damage cleaning and mold remediation in Philadelphia, PA and all surrounding areas.
Sewage Cleaning - Sewage and storm water overflows are one of the most common forms of property damage that occur each year. The EPA suggests that you do not attempt to remove contaminants' yourself. You need an experienced company to insure the contamination is contained and removed without spreading the contaminants' and affecting your health. Our quick response time and certified technicians will help to protect and salvage your belongings from further damage.

You might be tempted to call a plumber for sewer damage and house sewage problems. But a plumber will only fix the problem; he won't help you clean up wastewater. A professional water damage repair company can fix the problem, and also clean sewage and professionally disinfect and sanitize your home and belongings. We have the right equipment in variable style dehumidifiers and cooling units on call 24 hours a day, 7 days a week, 365 days a year. Call 1-215-657-2208 for a NO Obligation FREE Estimate
Carpet & Wood Floor Drying - One of the biggest problems with water disasters is the effect on carpets and floors. We understand the issues and provide fast 24 / 7, on-site carpet and wood floor drying. Wood floors are very sensitive, so proper drying is critical. Wood naturally holds water, up to 10% depending on the type of floor. Wood floors can absorb another 5% - 10% without showing any noticeable effects. However, within a few days, the wood floor cannot hold the water any longer and it will expand, causing crowning, which is very difficult to restore. That's why emergency response is critical for any damage to wood floors.
Flooded Basement Drying - A basement can flood from many things like cracks in the foundation, washing machine overflows, sub pump failure, and drain backups. If any of these occur it could potentially pour several feet of water into your basement don't worry leave it to us we are the Basement Water Damage experts.
Call Now - 1-215-657-2208 for a FREE No Obligation Estimate
Our Services and Service Areas Include the following:
24/7 Emergency, Basement Drying, Basement Flood, Cleaning, Basement Water Removal, Broken Pipes, Building Drying, Carpet Cleaning, Carpet Drying, Carpet Repair, Cleaning Flood damage, Flood Clean, Flood Cleaning, Flood Damage, Flood Damage Cleaning Commercial, Flood Damage Repair, Flood Debris Removal, Flood Mitigation, Flood Removal, Flood Restoration, Flood Service, Flood Water Extraction, Flood Water Removal, Flooded, Flooded Basement, Flooded Bathroom, Flooded Garage, Flooded Kitchen, Home Flood, Hurricane Cleanup, Leak Detection, Moisture, Moisture Absorption, Moisture Removal, Odor Removal, Plumbing, Plumbing Repairs, Post-Flood Cleanup, Rain Damage, Remediation, Repairs, Commercial Flooding, Restorations, Roof Leak, Sanitizing, Sewage Cleanup, Sewage Removal, Storm Surge Cleanup, Structural Drying, Sump Pump Failure, Tile Cleaning, Toilet Overflow, Upholstery Cleaning, Wall Drying, Water Damage Cleaning, Water Damage Repair, Water Damage Restoration, Water Drying, Water Extraction, Water Removal, Water Restoration, Wet Basement, Wet Carpet, Wet Floor Drying, Wind Damage, Wood Floor Drying.

Abington PA, Ambler PA, Ardmore PA, Bala Cynwyd PA, Bensalem PA, Blue Bell PA, Broomall PA, Bryn Athyn PA, Chalfont PA, Cherry Hill NJ, Collegeville PA, Conshohocken PA, Doylestown PA, Dresher PA, Eagleville PA, East Norriton PA, Elkins Park PA, Feasterville PA, Holland PA, Flourtown PA, Fort Washington PA, Gladwyne PA, Glenside PA, Hatboro PA, Hatfield PA, Haverford PA, Havertown PA, Horsham PA, Huntingdon Valley PA, Jamison PA, Jenkintown PA, King of Prussia PA, Lafayette Hill PA, Langhorne PA, Lansdale PA, Lansdowne PA, Levittown PA, Manayunk PA, New Castle DE, New Hope PA, Newtown PA, Norristown PA, North Hills PA, North Wales PA, Oaks PA, Oreland PA, Philadelphia PA, Plymouth Meeting PA, Richboro PA, Skippack PA, Southampton PA, Trevose PA, Upper Dublin PA, Upper Gwynedd PA, Valley Forge PA, Villanova PA, Warminster PA, Warrington PA, Warwick PA, Washington Crossing PA, Wayne PA, West Chester PA, Whitemarsh PA, Willow Grove PA, Wyncote PA, Wyndmoor PA, Wynnewood PA, Yardley PA

: 18901, 18902, 18910, 18911, 18912, 18913, 18914, 18915, 18916, 18917, 18918, 18920, 18922, 18923, 18924, 18925, 18926, 18927, 18928, 18929, 18931, 18932, 18933, 18934, 18935, 18936, 18938, 18940, 18942, 18943, 18944, 18946, 18947, 18949, 18950, 18951, 18954, 18955, 18944, 18946, 18947, 18949, 18950, 18951, 18954, 18955, 18956, 18957, 18958, 18960, 18962, 18963, 18964, 18966, 18969, 18970, 18971, 18974, 18976, 18977, 18979, 18980, 18981, 18991, 19001, 19002, 19003, 19004, 19006, 19007, 19008, 19009, 19010, 19012, 19013, 19015, 19016, 19018, 19019, 19020, 19021, 19022, 19023, 19025, 19026, 19027, 19028, 19029, 19030, 19031, 19032, 19033, 19034, 19035, 19036, 19037, 19038, 19040, 19041, 19043, 19044, 19046, 19047, 19048, 19049, 19050, 19052, 19053, 19054, 19055, 19056, 19057, 19058, 19063, 19064, 19065, 19066, 19067, 19070, 19072, 19073, 19074, 19075, 19076, 19078, 19079, 19080, 19081, 19082, 19083, 19085, 19086, 19087, 19088, 19089, 19090, 19091, 19092, 19093, 19094, 19095, 19096, 19098, 19099, 19101, 19102, 19103, 19104, 19105, 19106, 19107, 19108, 19109, 19110, 19111, 19112, 19113, 19114, 19115, 19116, 19118, 19119, 19120, 19121, 19122, 19123, 19124, 19125, 19126, 19127, 19128, 19129, 19130, 19131, 19132, 19133, 19134, 19135, 19136, 19137, 19138, 19139, 19140, 19141, 19142, 19143, 19144, 19145, 19146, 19147, 19148, 19149, 19150, 19151, 19152, 19153, 19154, 19401, 19403, 19404, 19405, 19406, 19407, 19408, 19409, 19415, 19420, 19422, 19423, 19424